Selamat datang lagi di
posting
terakhir aku dalam
Romance - Spring of Love
dalam
event
BBI
Around The Genre
. Sebagai penutup, aku akan membahas lagu-lagu yang membuatku teringat akan novel yang aku baca atau sebaliknya. Apa saja mereka? Ini dia :)
Me Before You
[Elle Goulding - How Long Will I Love You]
Salah satu novel yang berhasil membuatku berurai air mata beberapa bab. Hehehehehe... Hidup Will yang memiliki limit dan Lou yang berusaha mencintainya dalam waktu yang telah ditentukan.
"All I can say is that you make me... you make me into someone I couldn't even imagine. You make me happy, even when you're awful. I would rather be with you - even the you that you seem to think is diminished - than with anyone else in the world."
Annie's Song
[Michael Buble - Home]
Masih teringat dengan jelas ketika membaca buku satu ini pas bagian Annie dikirim belajar bahasa isyarat dan dia ingin pulang. Sedih banget rasanya. Lupa kata-katanya gimana, pokoknya dia nulis surat ke Alex bilang dia mau pulang. Huhuhuhu... Jadi pengen nangis lagi.
When God saw fit to bestow such a gift, a man with any sense didn't ask questions.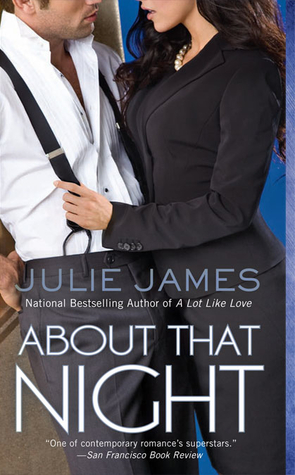 About That Night
[Taylor Swift - You Belong with Me]
Hahahahahaha... Sembilan tahun yang lalu kedua karakter utama ini bertemu dan saling tertarik. Sayangnya, kencan kedua mereka tidak pernah terwujud. Ketika mereka bertemu kembali, Kyle Rhodes melakukan segala cara agar mereka dapat bersama. Hmmmm...
It may have taken nine years, and a whole lot of wrong turns along the way, but their story felt complete at last.
Because, finally, she was his.
Dan yang terakhir ini adalah yang paling favorit.
A Walk to Remember
[Switchfoot - You]
Damn! This song remind me everything about the movie.
Cintanya Landon dan Jamie
everlasting
banget. Menurutku novel
romance
satu ini merupakan karya terbaik
Nicholas Sparks
.
Banyak buku-buku beliau yang memiliki
soundtrack
enak-enak, tapi ini yang paling aku suka.
Pertemuan Landon dan Jamie, gimana perjuangan cintanya mereka, dan bagaimana mereka melalui semua masalah. Mereka juga saling menguatkan dan menemukan keajaiban dalam setiap langkah mereka. Sebalnya adalah kenapa harus
sad ending
?? Gak rela T_____T
"I'm sorry she never got her miracle."
"She did get her miracle, Landon, her miracle was you."
Sebenarnya masih banyak lainnya juga sih. Tapi kapan-kapan deh aku sambung lagi ya :)
Jangan lupa mengunjungi blog
Romance - Spring of Love
di bawah ini ya: